Description
Easy peeling and quick chopping of garlic.

Add flavor to your favorite soups and dishes without chopping with a knife.

You can get the same results as a garlic press, but you're able to make multiple cloves at once.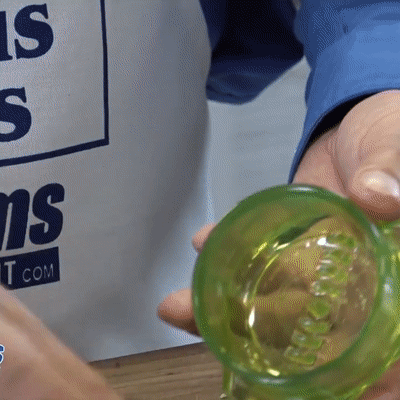 Features
Quickly crushes garlic

Easy to clean

The best garlic tools for 2022
Frequently Asked Questions
Q : Do I have to peel the garlic first?
A : The Garlic Twister is an all-in-one manual kitchen tool for preparing garlic for cooking.
It provides a simple means of first crushing the garlic's skin, then chopping and collecting it.
Please refer to its instructions for use.


Q: How many garlic cloves can I put in the Garlic Twister?
A: Usually 2-3 cloves, depending on the size. However, feel free to stuff it as full as you like.


Q: Is the Garlic Turntable dishwasher safe?
A: The garlic spinner is made of tough polycarbonate and is dishwasher safe.
It can easily be rinsed quickly in tap water. Let it air dry.


Q: Can the Garlic Twister be used to chop ginger or any other food?
A: The Garlic Twister can be used to chop ginger slices. Some users have found that
Garlic Twister is an ideal tool for chopping Harapano peppers for salsa.
It can be used to chop onions, but it is limited in the amount it can chop at a time.