Do you always spend a lot of time on your eyelashes?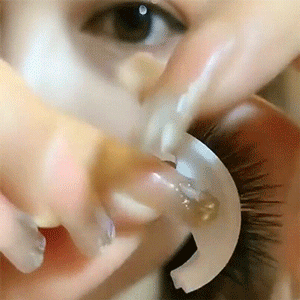 Experience the convenience of our self-adhesive reusable eyelashes. These lashes are quick and easy to apply, streamlining your makeup routine. Their natural appearance seamlessly integrates with your own lashes and can be reused multiple times.
No Glue or Eyeliner Needed!
Say hello to our newest false eyelashes! They're super easy to use and don't require any glue or eyeliner. Just stick them on with the self-adhesive strip and you're good to go in 3 seconds.
What are self-adhesive eyelashes?
The adhesive strip on these lashes is activated by body heat, allowing for easy application and removal. This self-adhesive strip is located on the ends of the lashes and utilizes temperature to function.
Reusable and Washable
Our false eyelashes are not only reusable but also washable, providing a hygienic and healthy option for everyday use. Additionally, they come with replaceable adhesive strips, ensuring they remain securely in place even after repeated wear.