Smart and fast way to slim down!
We all feel insecure about our bodies from time to time. You no longer feel attractive enough and feel insecure about your body. With Bodysuit, you can feel and look better in 30 seconds.
Our shapewear offers high compression without pinching and is invisible under all your clothing . This shapewear has a toning effect on your tummy, legs, thighs and buttocks . By lifting and toning your body, you can easily create a slimmer waist and a visually larger butt . This will make you feel more attractive and boost your self-confidence!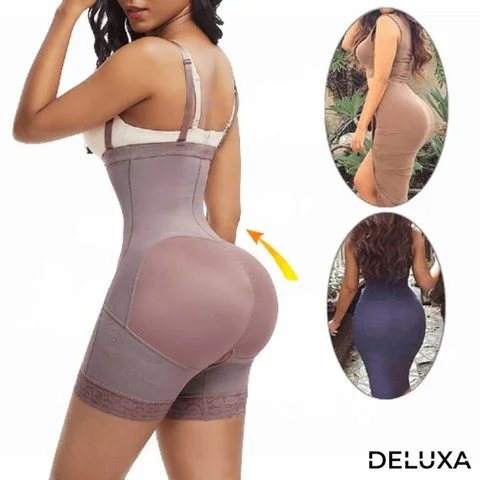 The Bodysuit is the fastest and easiest way to achieve an hourglass figure . Your waist will look slimmer and your butt will look bigger .
Some advantages of The Bodysuit:
✅ Ideal for women who want to reduce insecurities and feel more attractive

✅ Boost your self-confidence
✅ Create an hourglass figure
✅Invisible under any type of clothing
✅Because of the crotch opening , you can easily go to the toilet without taking off the shapewear
"I've used a lot of shapewear but this shapewear is my favorite because it's so much more comfortable than the others. I feel more attractive when I wear it and it's the only one that's completely invisible under my clothes shapewear, even when I'm wearing a skirt." Brooke
Due to virality and our huge sale, only a few pieces of The Shapewear are left.

Do you want to improve your appearance and be more confident

with Bodysuit

?

Buy it now before we run out of stock!