Main Features
【Magic Effect】With our heatless hair roller can turn straight hair into bouncy curly hair by doing it yourself. Without putting heat in your hair, reduce hair breakage and split ends. An ideal choice for girls who like perm and curly hair with a new way of curling beautiful hair.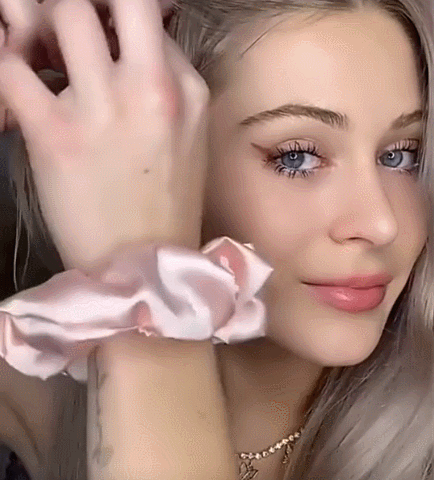 【Heatless Hair Curlers】Made of environmentally friendly rubber, it is soft and easy to fold, no heat required and no damage to the hair. This no heat curl hair headband will give you a new way of curling your beautiful hair without putting heat in your hair.
【Convenient and Portable】Easy to use at home, and it is lightweight for easy to carry when going out or on business trip. Suitable for dry and wet hair. You can use it when you working or sleeping to save your time for a beautiful hairstyle.


【Attached Hair Clip】There includes one bonus hair clip for our heatless curling rod headband which is made of high quality pastel plastic acrylic material and safe metal spring, it can help you to keep curling ribbon in place, hold your hair tightly and won't lose even sleep overnight.



HOW TO CREATE GORGEOUS HEATLESS CURLS:

1) Align the center of the headband to the crown of your head and use clip provided  to secure in place. Place clip at crown of head.
2) Take 2-3 inch sections of hair at a time, starting from the front, and twist hair around the headband tightly. Bring each section under and around the headband before picking up the next section and joining them together on the headband. Repeat from front to back until all hair has been picked up.

3) Repeat on other side. Tie both ends with the two scrunchies provided and take off clip at crown of head. Leave on overnight or for 3-6 hours. Brush out curls when removing headband to give them volume and bounce.
Specifications:
Product Dimensions ‏ : ‎ 11.8 x 2.3 x 1 inches
Weight: 65g
Material: Sponge
Packing List:
1*Heatless Curling Rod
1*Hair Scrunchy
1*Clip