THE ORIGINAL VIRAL MAGNETIC HEART NECKLACE
Our magnetic heart necklace makes an elegant and sentimental gift for your bff, family and loved ones. Show your love with this absolutely unique necklace.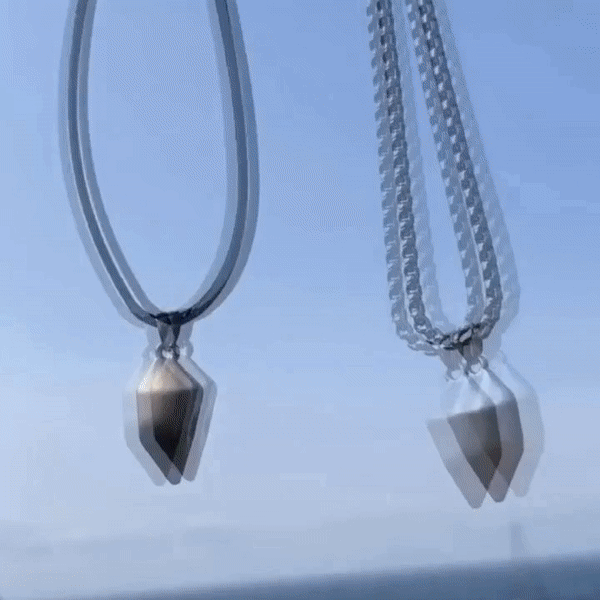 A SPECIAL CONNECTION
No matter how things may be, when you are together you can connect with each other in a way nobody else around you can.
A WONDERFUL GIFT FOR YOUR LOVES ONES
Our couple heart necklace makes for a great birthday, anniversary, holiday, or "just because" gift for a special women or man in your life. MemoryMe is the easiest way to make someone's day.
WHAT ARE THE DIMENSIONS OF THE NECKLACE?
Material: Corrosion resistant 316L Stainless steel coated in 18k gold/rose gold (the silver necklaces is polished jewelry rated 316L stainless steel)
Water and sweat proof: Our products never fade, tarnish or lose its colour - even when exposed to sweat and heat, in the shower, sea or pool - So dive in! 
Positive impact: Your Necklace is made from 316L stainless steel under sustainable conditions with minimum environmental impact.
Unisex: Perfect for Him & Her