Description:
Step into a world of boundless excitement and relive the captivating tales of the high seas with our exclusive One Piece anime LED light painting.Embark on a visual voyage that celebrates the grandeur of One Piece like never before. Ignite your love for this legendary anime series and transform any space into a haven for fans and enthusiasts alike.
Key Features:
🏴‍☠️ Epic Artistry Brought to Life: Immerse yourself in the mesmerizing world of One Piece as our LED light painting meticulously captures the essence of your favorite characters and moments. Each pixel of the picture is brought to life with dynamic LED lighting, enhancing the beauty of the artwork and creating an eye-catching focal point in any room.
🖼️ Versatile Home Décor: Whether you're decking out your living room, bedroom, or home theater, our One Piece LED light painting seamlessly blends with any interior style. Its sleek design and ambient lighting not only pay homage to the anime's brilliance but also infuse your space with a unique and inviting atmosphere.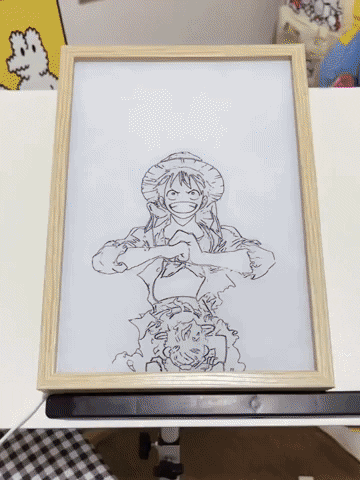 🎁 Perfect Gift for Fans: Searching for a gift that will make a lasting impression? Look no further. Our One Piece LED decorative light painting is a thoughtful and cherished present for anime aficionados, bringing their favorite moments to life in a way that's both artistic and functional.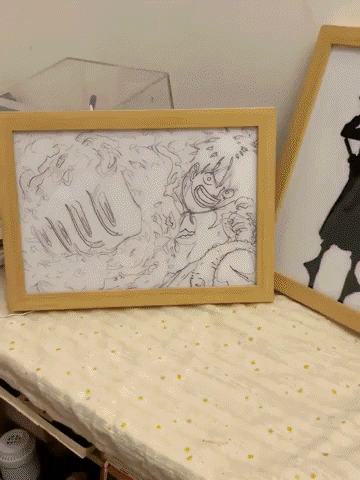 ♾️️ Premium Quality: Crafted with the utmost attention to detail, this decorative light painting is a true testament to craftsmanship. From newest episode of Gear 5 Luffy to the old family picture with Going Merry, every element is portrayed with precision and finesse. The high-quality materials ensure that the artwork remains vibrant and stunning for years to come.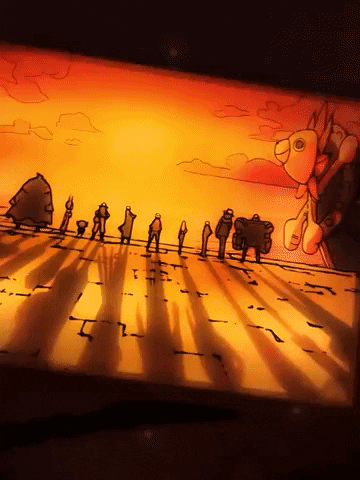 ♻️ Energy-Efficient LED Lighting: Say goodbye to worries about energy consumption. The advanced LED technology not only illuminates the artwork beautifully but also operates with remarkable energy efficiency, making it an environmentally conscious choice that won't break the bank.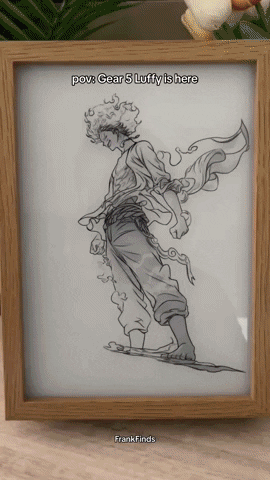 Product Information:
Product Dimensions: Small: 17cm x 23cm (6.7in x 9.1in) / Large: 22cm x 31cm (8.7in x 12.2in)
Product Material: Premium Wood, Acrylic
Power Output: 3W
Power Source: USB / Wireless Power Bank 
Light Colors: positive white light (6000K), neutral light (4500K), warm light (3000K)
${function(){ const rules = data.data.rules; return ` ` }()}
${function(){ const isCart = data.data.isCart; const isCollection = data.data.isCollection; const isProduct = data.data.isProduct; const isIndex = data.data.isIndex; return `

${isCart ? 'The items in the shopping cart do not participate in any recommendation rule. Add the participating items to your shopping cart to check the design.' : ''} ${isProduct ? 'This product did not participated in any recommendation rule. Switch to another product to check the design.' : ''} ${isCollection ? 'The items in this collection do not participate in any recommendation rule. Switch the participating items to check the design.' : ''} ${isIndex ? 'The home page do not participate in any recommendation rule.' : ''} (This prompt would not display on client-side)

Recommended Products

` }()}
${function(){ const rule = data.data; const getImageHeight = function(image){ const image_size = rule.config.image_size || 0; const imageWidth = image.width || 600; const imageHeight = image.height || 800; let ratio = 0; if(image_size == 0){ ratio = (imageHeight / imageWidth).toFixed(2); }else if(image_size == 1){ ratio = 1.5; }else if(image_size == 2){ ratio = 1; }else if(image_size == 3){ ratio = 0.75; } return imageWidth * ratio; }; const toQuery = obj => Object.keys(obj) .map(k => Array.isArray(obj[k]) ? obj[k].map(v => `${k}[]=${encodeURIComponent(v)}`).join('&') : `${k}=${encodeURIComponent(obj[k])}` ) .join('&'); return `