MEET THE LIFE CHANGING BRA!
Did You Know?
1 out of 3 women over the age of 24 suffer from lower back pain with
back pain/arthritis being over 30% more likely for women than men.
95% of bras do not offer the proper support for the breasts and back.
Poor posture can lead to headaches, back pain, shoulder and neck pain, sleep problems and many more!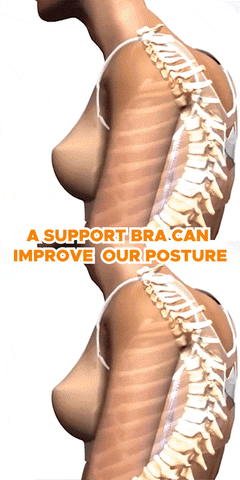 Reason #1:
Health Benefits

✔️Instant back and body posture support

- trains your muscles and spine to their natural alignment by pulling your shoulders back when wearing.

✔️Eliminate back and shoulder pain

- because of an improved posture, back or shoulder pain will be a thing of the past.
Reason #2:
Stylish

Our

machine washable

bra has front buckle that lift your bust for a

perkier look with deeper cleavage,

while stabilizing and reducing bounce.
Reason #3:
Extreme Comfort

The straps and cups are reinforced with a

silky-smooth cushion

that will make you forget you're even wearing a bra!
98% of our customers have seen a significant pain relief from using our bra
95% of our customers love the style & cleavage boost our bra offers
91% of our customers have rated the Bloveri bra as the most comfortable bra they have worn
HEAR FROM PEOPLE JUST LIKE YOU!
"This bra is a life saver!"
I bought a 2 pair of these to wear them to the gym and casual nights out. My best purchase this year!
Jenny, 25 - Bloveri Customer
"You don't know you need it until you have it!"
I have suffered from chronic back pain and the weight of my breasts make it worse. A friend recommended me this bra and I absolutely love it.
Suzan, 41 - Bloveri Customer
"If you have breasts you need this!"
Ladies this Bloveri bra is a must have. Me, my mom and my daughter all approve.
Heidi , 33 - Bloveri Customer
Sizing Chart